If the title isn't self-explanatory enough, then hello there and welcome to the first list of our favorite video games that we love as gameschoolers!
If you don't know what gameschooling is, then the quick and dirty definition is: homeschooling by using games. The games that qualify are video games, board games, card games, typically. Outdoor games, etc can count as well, I'm sure!
Our family tends to lean heavily in the direction of video games (mainly PC gaming) with a dash of board games, and lots of imaginative play. We've had multiple adult friends ask us what educational games we'd suggest to help their kids's "screen time" to become more productive, so here's our go-to list of games that we just can't seem to part with!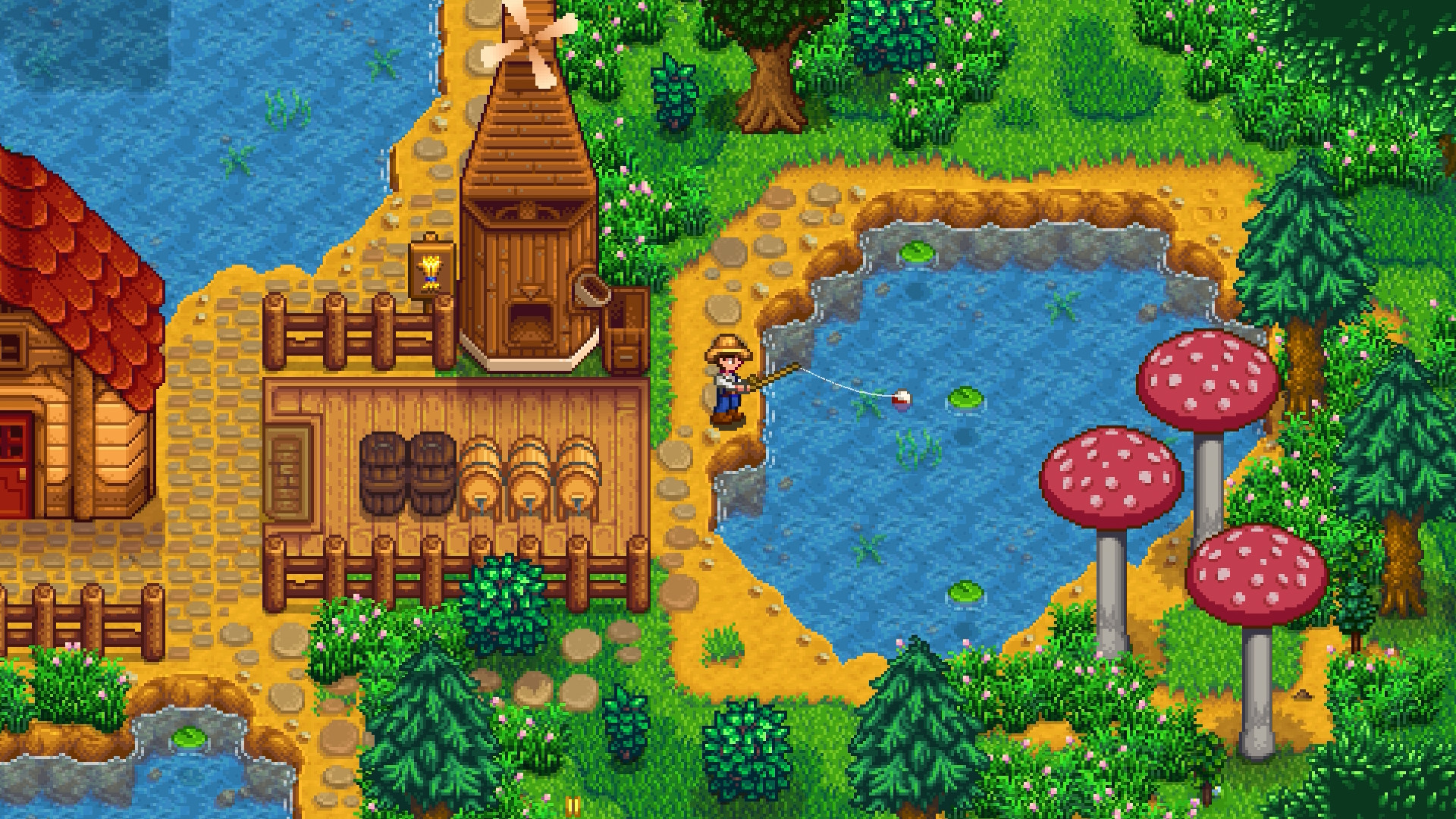 Stardew Valley
Stardew Valley is 100% our most used, most loved video game for educational play. The kids have learned everything from telling time and the seasons, to how metal is mined and then smelted into useable materials. They've learned about economics and investment, by investing every dollar they make back into their "business" of growing and selling farm goods. They've learned agricultural terms such as fertilizer, sheers, harvest, etc.
Plus, as a family, it's one of the few games that we can play happily for hours on end, everyone can have a different and important task, and the race to riches, productivity, automation, collection, relationship growth, and so much more is engaging and rewarding.
It's also the most wholesome, lovely, cozy games ever. The soundtrack was made by the man who created the entire game and everything from the music to the pixelated throwback of 64-bit games is endearing!
(Also, if you'd like to play co-op as a family, GOG allows you to play LAN with only one copy of the game 🙂 )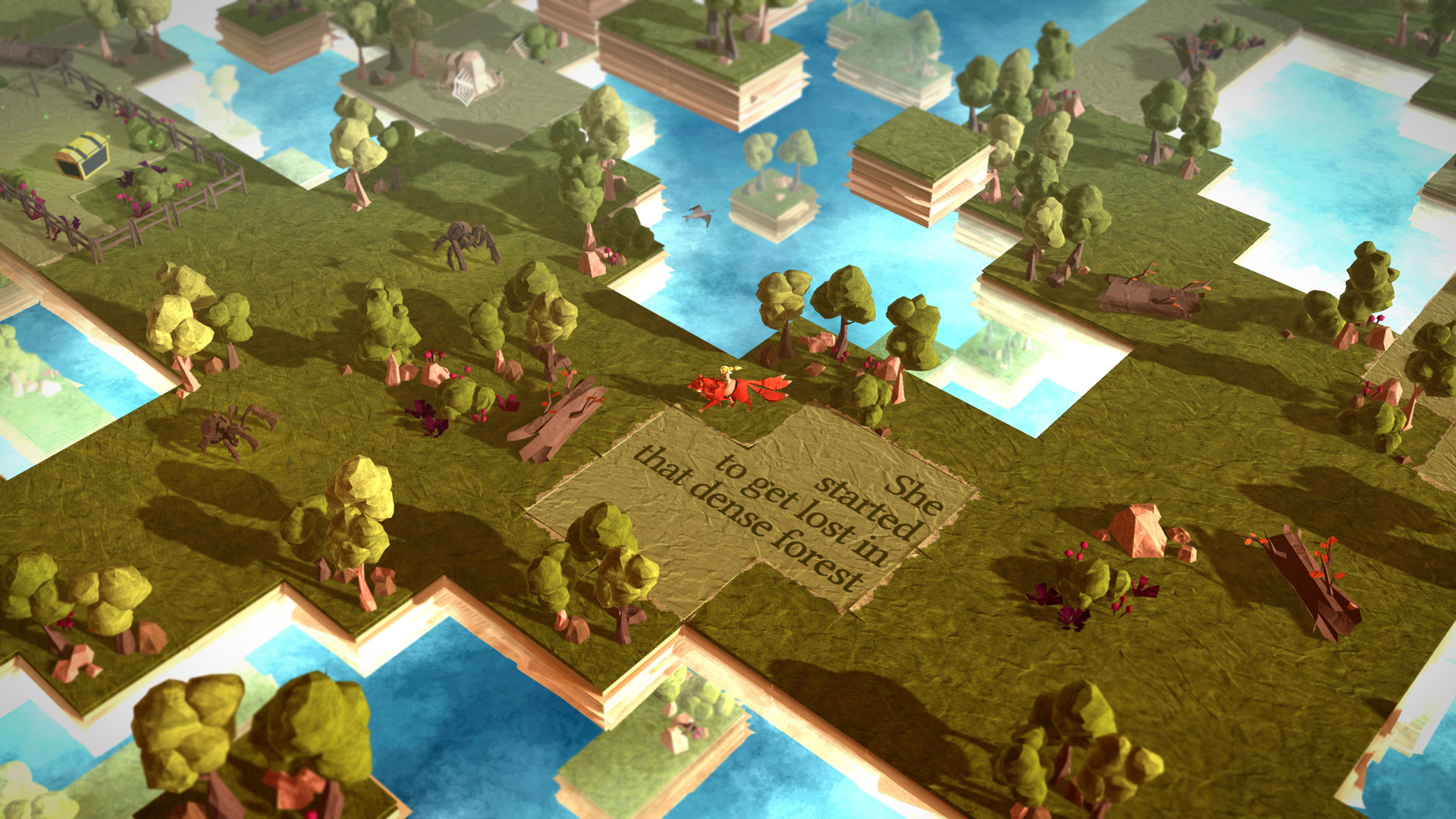 Epistory
Epistory is a typing adventure story with beautiful ambiance and flourishing vocabulary. The way you "win" the game is by typing words to unlock paths, nurturing the environment and fighting against invading baddies.
What struck me most about this game was partially the unique aspect of typing-to-win, but once we got into the game, the lovely vocabulary was what ultimately won over my unschooling heart. Our protagonist comes across trees and logs that are labeled with their actual names (Dogwood, Birch, etc) which prompts us to look up what these trees look like. In the beginning, she plants flowers (Magnolias, Dahlia, Marigolds) and we looked up the flowers together on Google, realizing that the kids also recognized marigolds from Minecraft.
The narration is written out along her path as she journeys through the storybook-esque environment, which offers players a chance to practice reading as well as typing and learning new vocabulary along the way.
Ultimately, a lovely game to help your learner to practice typing, vocabulary and reading.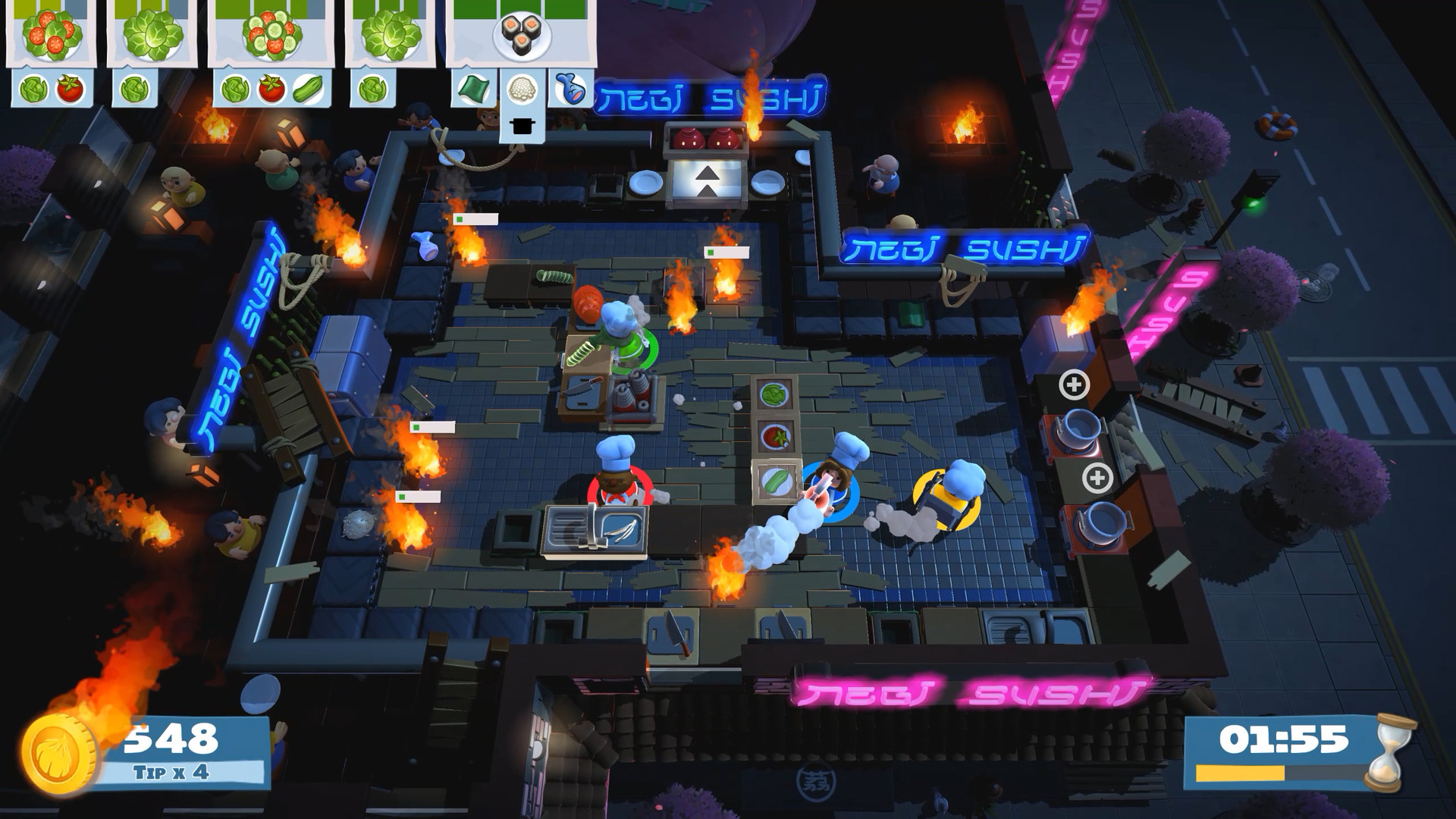 Overcooked 2
Overcooked 2 is an addicting, high paced game about cooking! Honestly, I wasn't super excited about it, but the kids had watched some of their favorite Youtubers play and wanted to buy it for themselves. We ended up LOVING it and spending an entire weekend all playing together (though if you want to play co-op, you'll want to get a separate copy for each family member on Steam, unfortunately).
One of my favorite aspects of Overcooked 2 in regards to gameschooling is the simplified recipes, especially as the game progresses and you have more elements to complete! In the beginning, you may have a salad that's made with a lettuce and a tomato, but later in the game, you'll be pressed for time as you whisk batters, cook steaks, assemble the dough and cooked stead which then must be cooked together to complete much more complex dishes.
Time management, fine motor skills, hand-eye coordination and (the most fun, in my opinion) learning about different kinds of foods and some of the general ideas of how to make them 🙂
Overcooked 2 is ultimately a super fun video game for homeschooling and we highly recommend it! Play a few games, Google a recipe that you cooked in Overcooked 2 and then make it together as a family that night 🙂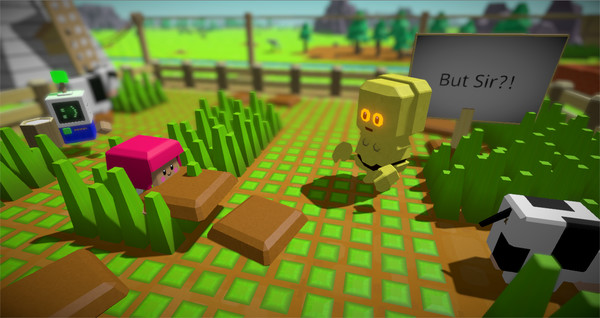 Autonauts
Autonauts is a super cute game that's ALLLLL about automation with a huge bonus perk of coding logic! The goal is to create robots to do all of the work (and there's a lot of work) that needs to be done around you.
Where it gets complicated (and it does, so your learner will probably want to be closer to the 8+ age range) is that you're going to have robots doing pre-work for other robots who are doing pre-work for other robots, and on and on the chain continues.
For instance, one of the first set ups looks something like this:
Robot 1: Digs holes for tree seeds
Robot 2: Collects and plants tree seeds
Robot 3: Chops trees
Robot 4: Collects logs from trees and places them in storage
Robot 5: Collects logs from storage, chops into planks
Robot 6: Collects planks from storage and chops into poles
Robot 7: Collects planks and poles and places them in storage
Okay, so those are the robots that you need to get a small scale forestry going. You still haven't *made* anything, yet though, you've only refined your materials, so now you'll need robots to take planks, poles and other materials from various storage sites and to use them together to create other robots, more storage, etc.
As the game progresses, you'll have more complex goals as well as more high tech equipment (so you won't need as many robots to do so few jobs, however, you WILL need to be savvy in the complexity of the logic that they follow, which is almost more difficult!)
All this together is a neat game, but what really tops it all off is that you, the player, actually use coding similar to Scratch to program each robot, and you must do it perfectly or else you'll find your robot stuck in an unforgiving loop.
Autonauts: Steam
Cheeky Chooks
Cheeky Chooks is a super cute, FREE game that is surprisingly educational in a relatively shallow way 🙂 I personally played it one night and just loved it and while it doesn't have a ton of content, the tips and insightful hints are all based on real-world chicken-raising.
Definitely worth the free price tag and seriously such a cute game. The ambiance and sound effects are super cute and wholesome, and while tips like how important a solid, predator-proof coop is has nothing to do with the game, they're tips that show important insight into raising chickens (and many other animals) in a real-world setting 🙂
Cheeky Chooks: Steam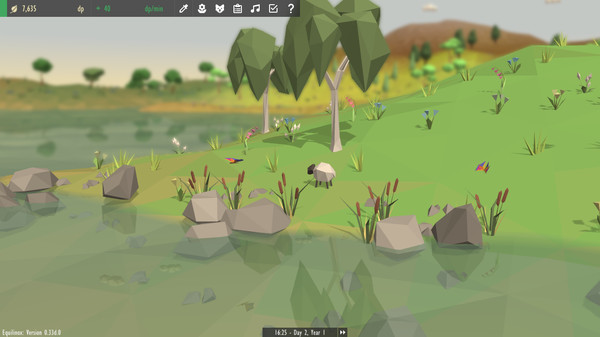 Equilinox
Like many games on this list, Equilinox is a wholesome, cozy, lovely-ambiance game and this one is all about creating thriving ecosystems filled with life, the evolution of plant and animal species, and learning about biomes and how the balance of various lives creates a harmonious environment and ecosystem.
The player is able to fine-tune aspects of this world on an individual organism level, up to a general biome overview. With many small details to manage such as nurturing the one plant with a recessive trait that makes another plant or animal viable within the area, players will develop a feel for both managing many small aspects at once in order to create a better environment for the whole.
Equilinox: Steam
What games would you add to this list of the best video games for gameschoolers? We have a bunch more to add and hope to see you in the next post on our favorite video games for homeschoolers and gameschoolers!